Elmas Fabric Sofa Set (European Collection)
SKU 704192013, 704192011
Comfort and style define this sofa set. This 3 seater sofa features a gorgeous profile upholstered in striped soft luxurious fabric with curved arms & dark grey imitation feathered cushions to compliment. The seats are generously padded to provide utmost comfort. Armchair with curved arms upholstered in soft luxurious fabric with rotating stainless steel legs in modern classic design.
Country of Manufacture
Turkey
Elmas Fabric 3 Seater Sofa :
Regular Price
₹149,650
Special Price
₹74,825
50% OFF
Elmas Fabric Single Seater Sofa :
Regular Price
₹67,500
Special Price
₹33,750
50% OFF
For delivery to your location or international delivery call/mail our customer care.
Timings 11 am – 7 pm (all days of the week).
Dimensions
Delivery Instructions
Merchant Info
Terms & Conditions
Dimensions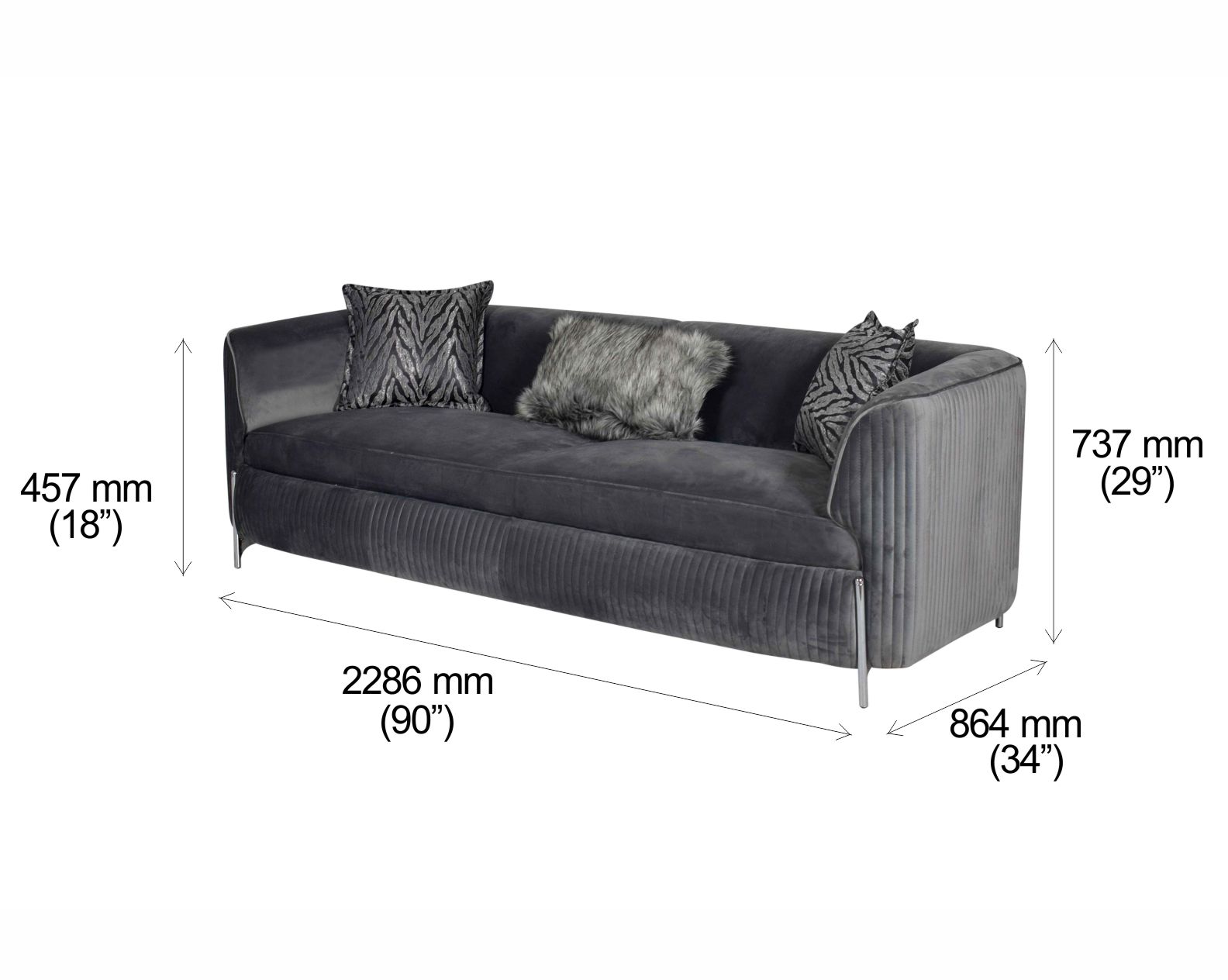 Three Seater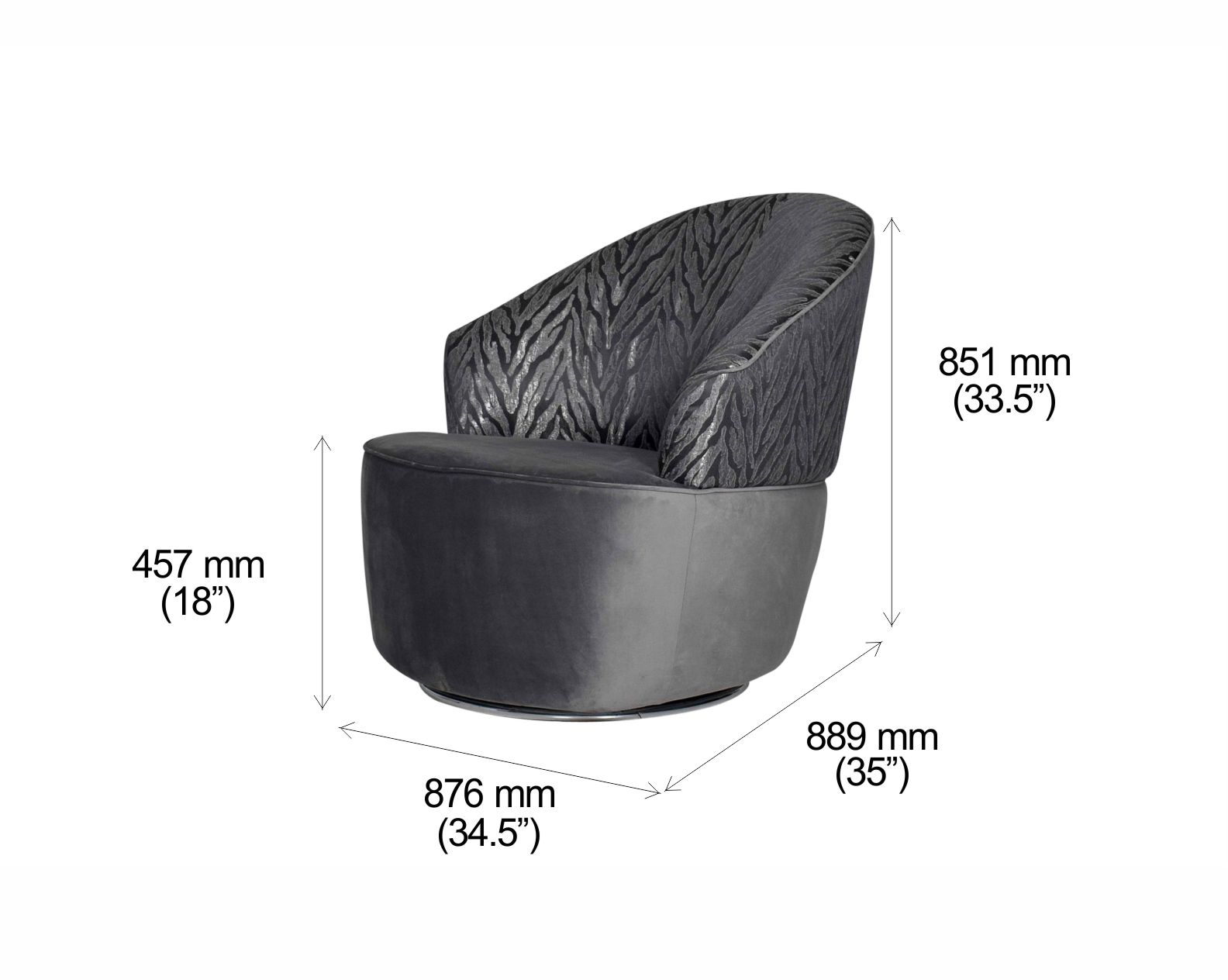 Single Seater
Delivery Instructions
Orders will ONLY be delivered at the registered Shipping Location and the delivery time can be anywhere between 10-20 days (depending on the stock availability of the merchandise & the shipping location). In pursuance of our quality policy, your order is delivered and installed by our Trained delivery team, to give you the best possible end-to-end value. In case the customer wants the shipment earlier or later than the standard delivery time of 10-20 days please contact 8000033403 or mail us at info@furniturewalla.com
Merchant Info
Contact Person: Mr.Khalid Nagori | Email Id: info@furniturewalla.com | Product Dimension: Three Seater : 2286.0 x 864.0 x 737.0 mm | Single Seater : 876.0 x 889.0 x 851.0 mm | Packed By: FURNITUREWALLA
Terms & Conditions
www.furniturewalla.com is owned and operated by FURNITUREWALLA, a company incorporated under the laws of India. Your use of the Website and services and tools are governed by the following terms and conditions ("Terms of Use") as applicable to the Website including the applicable policies which are incorporated herein by way of reference. If you transact on the Website, You shall be subject to the policies that are applicable to the Website for such transaction. By mere use of the Website, You shall be contracting with FURNITUREWALLA and these terms and conditions including the policies constitute your binding obligations, with FURNITUREWALLA. For the purpose of these Terms of Use, wherever the context so requires "You" or "User" shall mean any natural or legal person who has agreed to become a buyer on the Website by providing Registration Data while registering on the Website as Registered User using the computer systems. www.furniturewalla.com allows the User to surf the Website or making purchases without registering on the Website. The term "We", "Us", "Our" shall mean FURNITUREWALLA When You use any of the services provided by Us through the Website, including but not limited to, (e.g. Product Reviews, Seller Reviews), You will be subject to the rules, guidelines, policies, terms, and conditions applicable to such service, and they shall be deemed to be incorporated into this Terms of Use and shall be considered as part and parcel of this Terms of Use. We reserve the right, at our sole discretion, to change, modify, add or remove portions of these Terms of Use, at any time without any prior written notice to you. We reserve the right, at our sole discretion, to change, modify, add or remove portions of these Terms of Use, at any time without any prior written notice to you. It is your responsibility to review these Terms of Use periodically for updates / changes. Your continued use of the Website following the posting of changes will mean that you accept and agree to the revisions. As long as you comply with these Terms of Use, We grant you a personal, non-exclusive, non-transferable, limited privilege to enter and use the Website. ACCESSING, BROWSING, OR OTHERWISE USING THE SITE INDICATES YOUR AGREEMENT TO ALL THE TERMS AND CONDITIONS UNDER THESE TERMS OF USE, SO PLEASE READ THE TERMS OF USE CAREFULLY BEFORE PROCEEDING.